WEDNESDAY NIGHT
CONCERT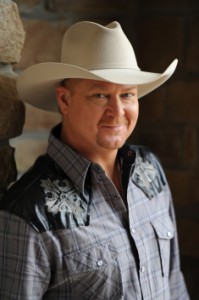 CONCERT PRESHOW
NO LIMITS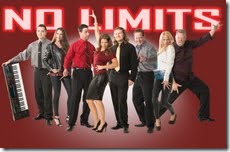 When you see NO LIMITS in action, you'll agree that there's NO LIMIT to the fun, and NO LIMIT to how far they'll go to see that their audiences have a great time!
This high-energy band is known for their versatility. They play the best dance music from the 60s, 70s, 80s, 90s, and, of course, today's top hits. With three lead vocalists and a group of highly talented musicians, this is one hot party band
UNDER THE TENT
Tuesday August 6th @ 5:30 & 7:30
Michael Mezmer – Americas Award Winning Comedic Hypnotist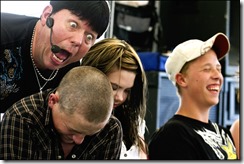 Tuesday August 7th @ 5:30 & 7:30
Jim Adams – Ventriloquist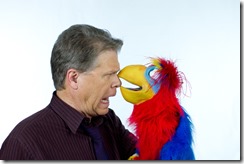 Thursday August 8th – Jersey Street – Karaoke Band
"Jersey Street is a high energy, rockin' party band that specializes in dance, rock and country music from all the decades, including current top 40 hits. The best part is, you get to sing with them live! Fronted by Larry Green, the head of the guitar program at BYU, Jersey Street will bring a song list for you to chose from and lyrics to follow while you and your friends are backed by Live Band Karaoke. You'll feel like a true star with the band singing back up vocals and if you get a little off track, don't sweat it, the band will catch right up to you before you even know you were in the wrong place."
Thursday August 8th - Patty Cakes the Clown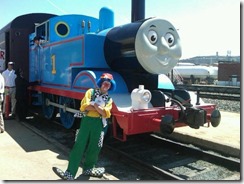 Pattycakes has over 10 years of experience and wide range of abilities making him the perfect entertainment for kids of all ages & grown-ups too! Patrick Branger A.K.A. Pattycakes the Clown has been a professional clown since 2003 and a member with the Clowns of America international. He has also worked with the Jordan World Circus when it has been in Billings Montana. Pattycakes loves fairs, events, promotions, and Parties too!
Pattycakes the Clown has something for everyone
He amazes your guests with Magic, juggling, unicycling, stilt walking, and even balancing objects on his chin!! He sculpts wonderful Balloon Animals, Hats or almost anything else!!
He always brings games, laughter, surprises, and fun!….for everyone! He would love to come and entertain you!!!
Friday August 9th @ 9:30 - Thirsty Soul – Rock Band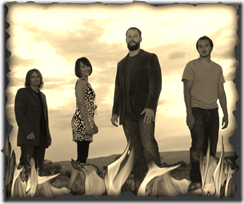 Thirsty Soul is a rock band with Christian roots stemming fom the Western United States. They have an energetic live show and an upliftng presence.
The members of thirsty soul have been connected through various musical projects and touring bands for over 20 years. Daryl Hancock (drums) and Marie Pitchford -Smith (keyboards, vocals & rhythm guitar) first met during an audtion for a Christian Rock band in the 90′s and from there went on to work together on several recording projects & live bands.
Buck Polya (lead guitar & vocals) was later added to the mix after Daryl and Marie heard him sing and play his original songs at a coffee house. At that time Buck was only 17 years old. After completing the project; Marie moved and played around Nashville & Knoxville TN, making her way back West to play Nevada and California.
In the mean time Daryl & Buck teamed up to form a touring regional rock band that stayed on the road continuously for five years. Buck left the music scene and joined the military, serving two tours of duty in Iraq.
Later, Marie returned to the Uintah Basin and re-connected with Daryl to form the beginnings of the band Thirsty Soul. Daryl had been working on building a recording studio in hopes of writing and recording original Christian rock music. Marie was intrigued with the opportunity because of her time spent working as a youth/music minister. They began to work on creating songs that would appeal to a wide variety of listeners, especially youth.
Koko Bruch (bass guitar) is the latest addition to the band. Colson was encouraged by his parents to take part in the arts especially music and theater. Koko began honing his skills on the bass and guitar as well as the drums in his local church praise and worship band. Daryl took notice of Koko's talent and believed he was the missing element to round out Thirsty Soul's sound.
Buck returned from Iraq with a revived desire to write, record and perform music again. Now reunited Thirsty Soul's album is set to be released in the summer of 2013.
Saturday August 10th @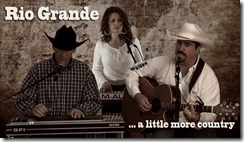 Rio Grande is Tom Jones (Vocals, Harmonica and Acoustic Guitar), Jim Farnsworth (Steele Guitar, Electric Guitar and Vocals) and Charli Jones (Keyboards, Percussion and Vocals) They have known each other since they were kids growing up. A country band that has toured in both the US and in Mexico with a wide variety of country from the old stuff to the new, with an extreme diversity of music. All three were born and raised in Mexico