Peter Irish- Juggler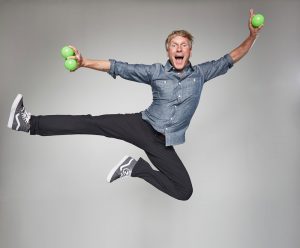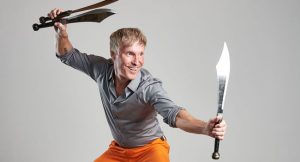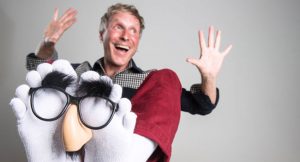 Feets of Comedy!
---
Comedy, action, talent, charisma, danger and dashing good looks are a rare combination in variety entertainment, but not when you're talking about the world's greatest foot-juggler, Peter Irish. More than just a juggler; Peter is a legend in the variety arts. 6 world championships and an Award of Innovation in Juggling have taken Pete's "Feets of Comedy" around the planet with his one of a kind show. It's landed him in Austin, Texas, where he now calls home.
Whether he's balancing a flaming chair in front of a huge crowd, acting as a stunt double for Adam Sandler, performing in a Samoan circus, filming commercials, or making people laugh, Peter is constantly in demand. The world's most famous Hacky Sack player engages the audience as he performs outrageous and dangerous stunts and some of the world's most unique juggling tricks, all with wit, humor, charm, and the utmost confidence.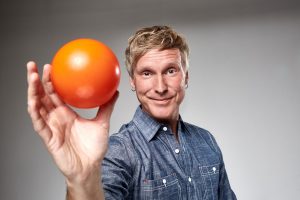 Aug 9-13

3 Times Nightly

Fair Grounds

FREE