Talent Show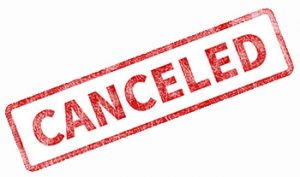 Come join us at this year's exciting Talent Show! See details below.
Online Auditions Only –
Submit auditions no later than July 19th to duchesnecountytalentshow@gmail.com
There is a 2 minute time limit on the audition and performance.

Friday, August 7, 2020 CANCELED!!!

4:00 pm

Duchesne Centennial Events Center

Details
Register
Waiver
Rules
Online Auditions only! 
We will only be accepting electronically submitted auditions. Please send your audition entry to 
duchesnecountytalentshow@gmail.com
, if you need help with your entry, we will be available on July 7 from 6:00-8:00 PM at the Centennial Building in Duchesne.
-Entries must be submitted no later than July 19.
-The winners will immediately receive Visa gift cards in the awarded amounts instead of a waiting to receive a check.
Age Divisions: Ages as of Aug. 1 20-20
Ages: 0-12
Ages: 13-17
Ages 18 & up
Each division will be awarded 
1st Place $500.00
2nd Place $200.00
3rd Place $100.00
Click the button to download the required waiver for all performers.
Get Waiver
Rules and Regulations:
If group entry, the age is determined by the oldest
No first place winner may try out two years in a row. They must wait one year before entering again.
It is against the U.S. Copyright Law to use copyrighted music that is not Contestants breaking this restriction will be disqualified and not be allowed to compete.
Each performer may only compete once in the For example, a performer may not compete in a group number and then have a solo number as well.
No vulgar, profane, or obscene music as determined by the Duchesne County Fair Board Talent Show Directors will be This also applies to the costumes and gestures. Contestants breaking this restriction will be disqualified and not be allowed to compete.
Must be a resident of Duchesne County
Must be an amateur performer
Have Fun!
Please be sure all CDs and props are clearly marked with your name we are not responsible for your cd after the performance. If you would like to keep your cd you must go to the sound booth or table and pick it up after the show is complete. Any stage preparations or props must be noted on the entry form. There is a 2 minute time limit for each talent selection.