Ned Ledoux
Due to the difficult circumstances these past couple of months, Duchesne County would like to pay it forward in offering FREE entertainment Wednesday night of the Duchesne County Fair with Ned LeDoux in concert!

Aug 5th

7:00 pm

Outdoor Arena

FREE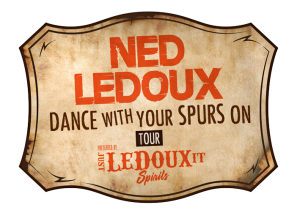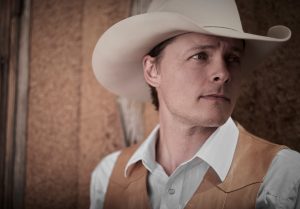 One of the most incredible things about great music is that it has the ability to take the listener to a place they'd rather be.  A compelling song can carry someone back in time to a treasured memory, or transport a person to a spectacular western prairie they've only visited in their dreams. Ned LeDoux's music has that kind of power. As a songwriter, he has a knack for bringing people, places and emotions vibrantly to life with his insightful lyrics, and warm, strong voice that makes him sound like a beloved friend you always want to hang out with. Those gifts are fully on display on LeDoux's new album Next In Line.
"I'm writing my own story and if people take a liking to it, that's wonderful," says LeDoux. "As long as I'm writing from the heart, and writing about what I know, I can definitely listen back to it and be proud."
LeDoux has good reason to be proud of Next In Line. It's populated with songs that reflect his roots and honor the hard-working characters who have influenced his life; like his grandfather, Bud Rhoads, who he tips his cowboy hat to with the earnest tribute "Worth It". He celebrates his brother Beau on the upbeat "A Cowboy is All" and he closes the album by putting his own spin on his famous father, Chris LeDoux's "Homegrown Western Saturday Night".
On his second full-length album, LeDoux again delivers songs that transcend mere entertainment to celebrate a life that many aspire to, but few actually live. Like his father, LeDoux's music is as expansive as the western sky he was raised under and celebrates the ranch lifestyle that is such an integral part of his heritage. There's an authenticity to his songs that brings our nation's beloved western culture to life, even for listener's who've never ventured onto the Great Plains.
"I'm proud to carry on the tradition and a lot of songs that I write are going to relate with songs that my dad wrote and recorded because I lived the same life," the young singer/songwriter says. "I was born and raised on a ranch, which my family still owns outside of Kaycee, Wyoming. That was my life and it's reflected in the songs I write. I just think back to those days working on a ranch and hanging out with my granddad, who taught me how to drive a tractor, work cows and everything that is associated with ranching, but music has always been my dream."
LeDoux began pursuing that dream at an early age, and even though he grew up in the shadow of his legendary father, he's successfully carved his own path. "If I can be half the man he was I think I'll be okay," he says with an easygoing grin, "but when it comes to songwriting I've got to write my own story. I've played drums for years and got my first band when I was in junior high. I went on to play drums with my dad from 1998 until he passed away in 2005, and then I started doing solo gigs."
LeDoux made his recording debut with the 2016 EP Forever a Cowboy and followed up with his first full-length project, Sagebrush, in 2017. Both projects, as well as his new effort, Next In Line, were produced by singer/songwriter/guitarist Mac McAnally, who has won the CMA Musician of the Year Award an unprecedented 10 times. "He's my songwriting mentor and his guidance in the studio is wonderful," LeDoux says. "He's a great guy to be around. Nobody phrases things like he does.  I don't know if there's something in that Muscle Shoals water or what, but he's a very inspiring character. He gave me great songwriting advice. He said, 'Just write about what you know. Write the truth because it comes out a lot easier and people are going to believe you.'"
LeDoux says his years playing drums were a factor when choosing songs to record on the new album. "I was going for some more tempo and trying to write stuff that has a little more kick to it. I think we definitely got that," he says. "I was wanting to find songs that I would enjoy playing the drums to so we cranked it up more on this one. I still consider myself a drummer even though I don't do it as much anymore. I got my first drum kit when I was about six-years-old. As a kid I remember trying to find albums that I could play from the first track all the way to the end. It might be a Van Halen album or Charlie Daniels. I love tempo songs that have interesting drum parts."
LeDoux is well respected for his high-energy live shows that mix his western roots with the rock and roll influences he acquired in his youth. He routinely headlines his own shows as well as earning coveted opening slots for Toby Keith, Aaron Watson and Garth Brooks. "We opened for Garth in Indianapolis last year and it was our first football stadium which was crazy," he says. "When people are coming out to our shows and spending their hard-earned money on a ticket, I don't want to leave them disappointed. We're going to give you a show and leave you wanting more. I'm always out of breath and soaking wet when we're done, but it's so much fun!"
Ned LeDoux is carrying on the family tradition, but he's also charting his own course, and Next In Line is the latest step on that journey. "I hope I inspire people to never forget where you came from," he says. "That's one thing I'm very proud of. I'm carrying on a tradition, but I'm writing my own story. I'm very proud of my family and friends and there's one piece of advice my mom gave me when we were kids: 'Never forget where you came from and show respect to people no matter where you are.' So with this album I hope to inspire and show people, 'Hey this old cowboy isn't changing for nobody.' I want people to know they should never give up on a dream. There's always time. Just keep on going."