Scales and Tails
Scales and Tails Utah was founded by Shane Richins in 2004. Shane's love of reptiles began as a child who loved to chase and catch snakes and lizards in Utah. His fascination grew with his raising of a pet iguana named Horse.
Shane wanted to know everything he possibly could about the natural world and now has collected a library of books and documentaries on the subject. He has spent time volunteering with a python breeder and at Snake Farm & Animal World Zoo in Texas. He got the idea to start the company when he met Danny Conner at the Utah State Fair. His girlfriend, at the time, helped him start a website and get the word out about the new company.
Shane spent many hours working with Danny Conner's Reptile Adventures and with several venomous professionals to gain experience working with crocodilians and venomous snakes. He loves sharing his knowledge and love of reptiles to people of all ages. Knowledge can clear up misunderstandings that many have about these interesting animals. Shane is currently working on a Bachelor's Degree in Biology.
Shane met his wife, Rindy Engleman (now Richins), in 2006. They married in 2009. She helped him transform his home business into something bigger, something that would eventually become a staple in many of Utah's school districts, library systems, county fairs. Rindy has a Bachelor of Science Degree in Business Management from Southern Utah University. Together they have a four year old daughter who is turning into a skilled animal trainer as we speak.
They along with around a dozen dedicated team members, care for over 100+ reptile and bird animal ambassadors. They have taken their traveling shows all over Utah, Idaho, Wyoming, Nevada, and even as far as Montana and North Dakota.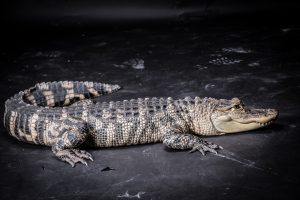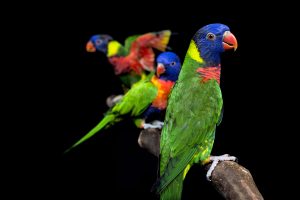 Aug 5th & 6th

3:30 pm & 7:00 pm

The Barn

FREE
Combination Large Show & The Birds of the World Show – is a 1 hour 30 minute educational presentation where we combine the flighted ambassadors of the sky with the slithering ambassadors of the ground into one cool and unique show. Includes 15 minutes of animal handling after the show with some of the animals.